Quality Communication Leads To Quality Engineering
The design-build process begins with a conversation where we listen, ask the important questions and seek to fully comprehend your project goals and challenges. However, communication does not end with this initial meeting. We continue to provide an extraordinary level of collaboration with our customers in the design process throughout the entirety of the project. This is essential to creating a quality machine that truly meets all of the needs of our customers. We deploy a wide variety of media to assist in the collaborative process.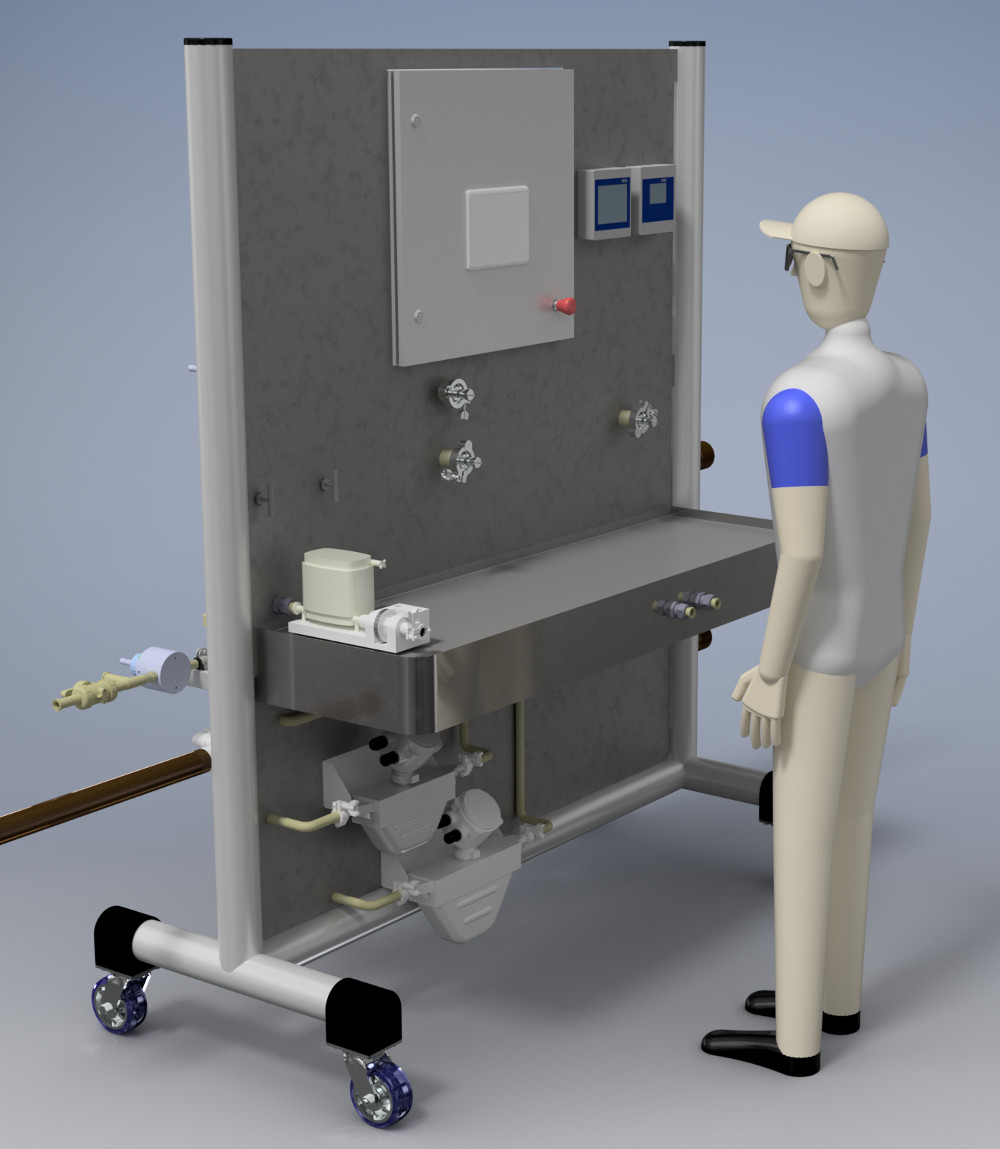 Computer Modeling
A staple of modern engineering, we utilize computer modeling from the very first moment in a project, presenting even initial abstract design concepts in a 3D form that can prompt conversation and inspire new ideas. From that point on, we refine the model and continue to revisit it through design reviews until the entire machine is represented virtually in its final form.
Animation
As good as a model of a machine is, seeing it in motion is even better. We want to make sure that the machine's operation is correct before a single part is made, so we invest the time to animate the computer model for viewing by ourselves, and more importantly, our customers during design reviews. We also provide videos that can be passed on to other interested parties who are not able to attend in person so that their feedback can be heard as well.
Virtual Reality
Our newest innovation in design communication, we have developed the means to view a machine in development in real-space virtual reality. This provides a sense of real life scale and physicality that is difficult to achieve through other means of visualization. During reviews and presentations people can move around and interact with the machine as if it were already constructed, providing valuable feedback in usability, safety, and ergonomics, particularly from non-engineering parties such as operators and technicians.
This shared visualization allows a firm understanding of the design vocabulary, from the big picture to the finest details. This approach is not just useful for engineering, it is of particular value to people, in safety, production, quality control, and research and development. By engaging people from all departments early, we can create an end product that satisfies the need of the entire company, as well as avoiding costly modifications or delays late in the process.